Fontána Blue Marine Resort
You will find Fontána Blue Marine Resort in a picturesque area on the banks of Lipno. It is the perfect place for a vacation in this country. The resort itself consists of a central building and several accommodation buildings with its own sandy beach with sporting grounds, a ferry and a marina.
It also includes a pleasant wellness centre where you can get the rest you deserve. There is an indoor swimming pool with a terrace, a hot tub, a Finnish sauna, infrared saunas and a room where you can relax. Children can play in our playroom or outdoor playground with trampolines.
We offer accommodation in 94 comfortable and spacious rooms and 6 suites with a balcony or terrace, an LCD TV, a refrigerator, an electric kettle and a coffee and tea set.
Most of our rooms provide a beautiful view of South Bohemian nature. We offer free Wi-Fi in all the hotel areas. The hotel's location at 750 m above sea level guarantees clean mountain air, and the resort's facilities are sure to be appreciated and used by our guests and those who love yachting, exploring nature or looking for a place to relax.
Fontána Blue marine
Hrdoňov 12, 382 23 Frymburk
Plan of the resort
1 až 10 = building numbers
P = parking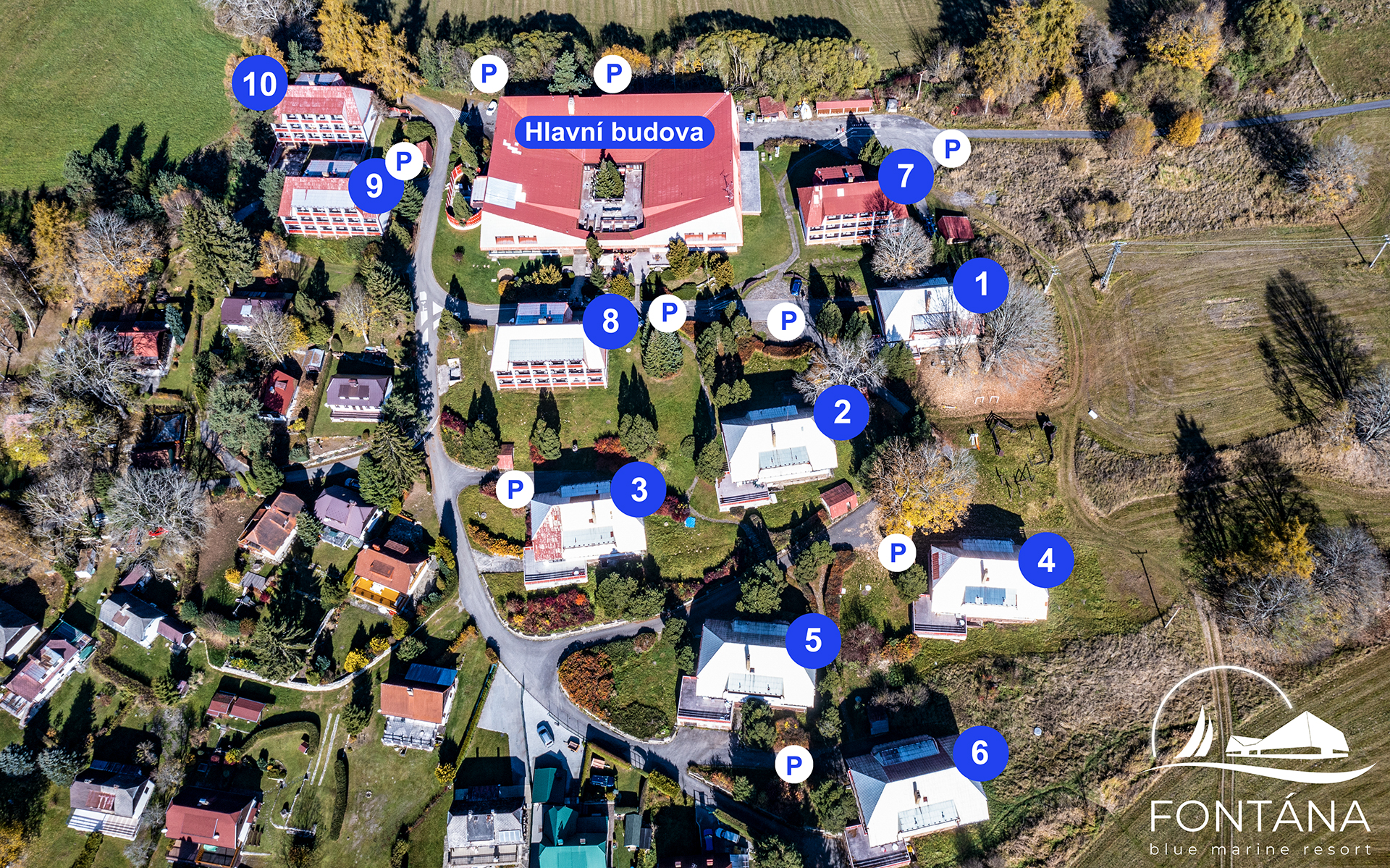 Fontána Blue marine
Hrdoňov 12, 382 23 Frymburk